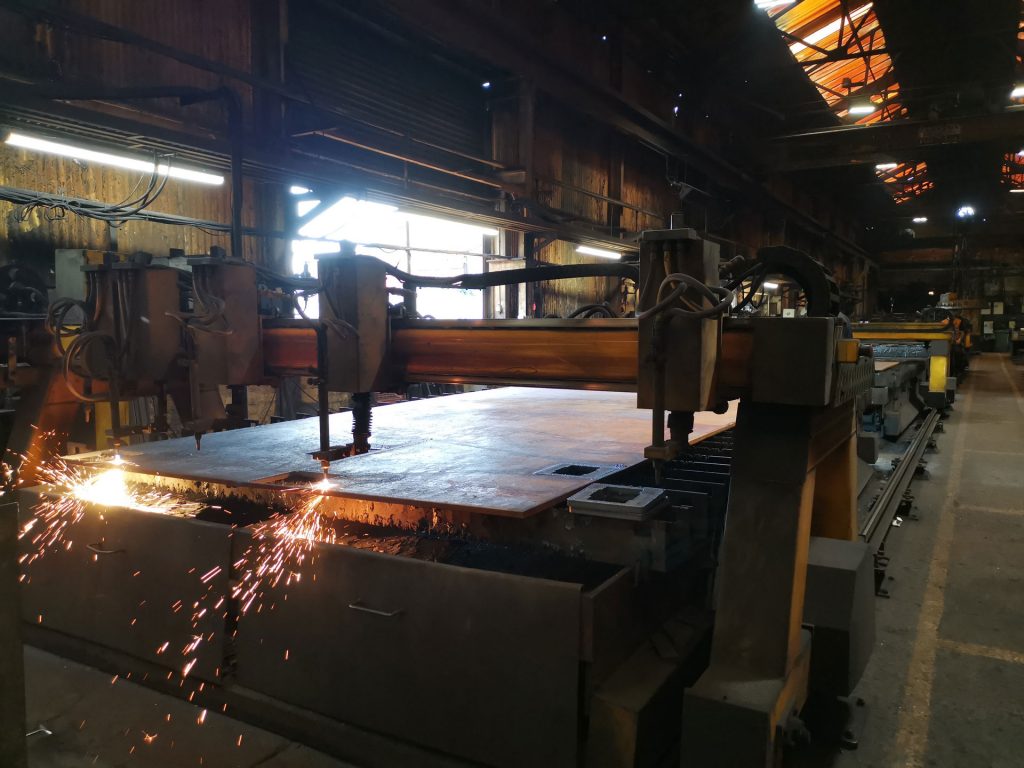 Our Flame Cutting service is one of the most extensive in the UK. We have 21 profiling machines across our group offering cutting capabilities from 5mm thick up to 500mm in a range of carbon steels.
Flame cutting is the process of using an ignited mixture of oxygen and a gas to cut through a steel plate. The process is known by a few names such as steel profiling, oxy gas flame cutting or gas cutting.
The gas used can vary but includes propane or acetylene. Once the chosen mixture is ignited it is placed over the profile and the flame cutting commences.
The flame cutting machines we use are multi-headed. This means they can be operated with either one torch for big one off profiles or up to six torches for batch multi cut profiles.
All of our profiling machines use a system know as CNC (computer numerically controlled) to control the cutting torch. In simple terms a CNC controlled flame cutting system – due to its computer control – is highly accurate. In the case of our CNC machines we can boast a tolerance of +/- 1mm to 3mm depending on thickness.
The CNC flame cutting machine operates from a CAD (computer aided design) file loaded into it. In our case this CAD file typically originates from our skilled in house CAD team.
By having both CNC and CAD systems under one roof we are more than confident that our expertise can match your high expectations both in terms of quality and speed of production.
To support our cutting service we also offer a range of post profiling services which include fabrication, Lumsden grinding and heat treatment.